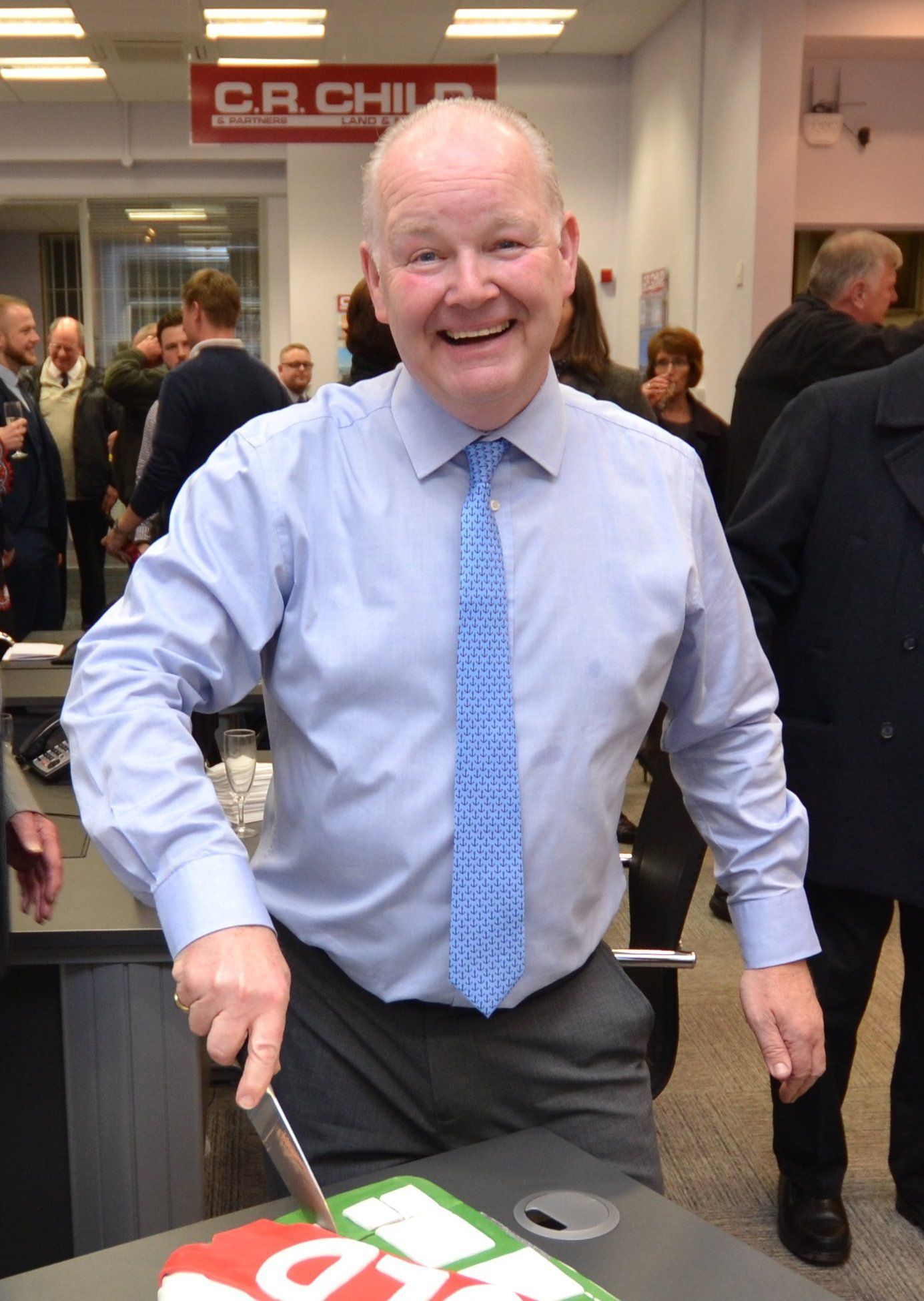 CR CHILD & PARTNERS – UNITED KINGDOM – March 16th, 2017 – MOVE TO BARCLAYS HOUSE
Keith Rogans (Managing Director of CR Child & Partners) announces the relocation of the company to the Barclays House office on Hythe High Street.
Keith Rogans FNAEA, Owner and Managing Director, who has been with the firm since 1999 and was originally trained by Property Auctioneer Clive Emson, Monica Snare and John Rayner were both in attendance at the launch party. John Rayner having been with the company for over 55 years.
CR Child & Partners, which has had an office at 17-19 High Street in Hythe since 1929 has seen substantial expansion in business in more recent years, particularly with the sale of new homes in the Hythe and adjoining coastal towns.
Its substantial investment in new markets in North Kent and London has been supported through CR Child & Partners exclusive membership of the Guild of Professional Estate Agents with its 800 offices and CR Child & Partners exclusive rights to Waterside properties, an organisation giving focus on anything near water with its high quality magazine and stand at the Southampton and Excel boat show.
Hythe, which has been highlighted as the number one property hotspot in the Independent and number 5 in the Daily Mail has become a popular target for investment buyers from South London and North Kent, with 50% of CR Child & Partners buyers coming through paper publications and social media from these areas.
Continued success over the years has meant the team had outgrown the original office and a move to the old Barclays Bank premises was thought to further support the uplifted growth plans in 2017/2018.
The new offices at Barclays House offer four times the space than in the old building and the potential for expansion in the future.
Address of the office:-
C R Child & Partners
Barclays House
11/13 High Street
Hythe
Kent
CT21 5AD
T: 01303 267421
Contact: keith@crchildandpartners.co.uk
Press Contact for CR Child and Partners:
For further information contact Keith Rogans– keith@crchildandpartners.co.uk
Company Website: www.crchildandpartners.co.uk